Center for Nanosatellite Testing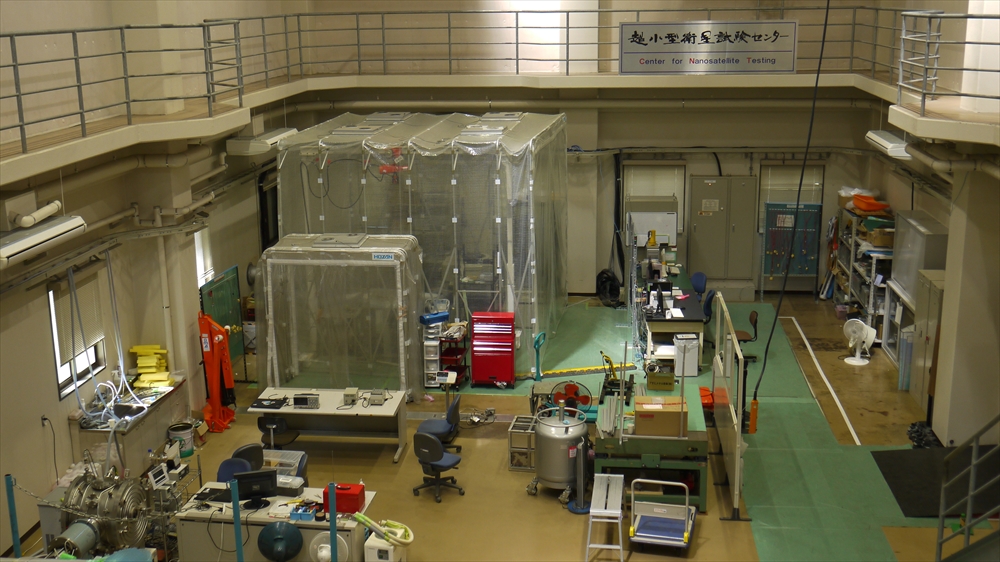 Space environment testing room (located in General Research Building 2)
The Center for Nanosatellite Testing (CeNT) is equipped with environmental test facilities such as vibration and shock tests, thermal vacuum and thermal cycle tests, for nanosatellites with a maximum length of 50 cm per dimension and a mass of up to 50 kg. Other equipment available at CeNT includes out-gas measurement and antenna pattern evaluation apparatus, as well as two clean rooms for satellite assembly/ disassembly and storage. Users of the center are from both Japan and overseas.
Click here for detailed information on CeNT
---
Ground station and Antenna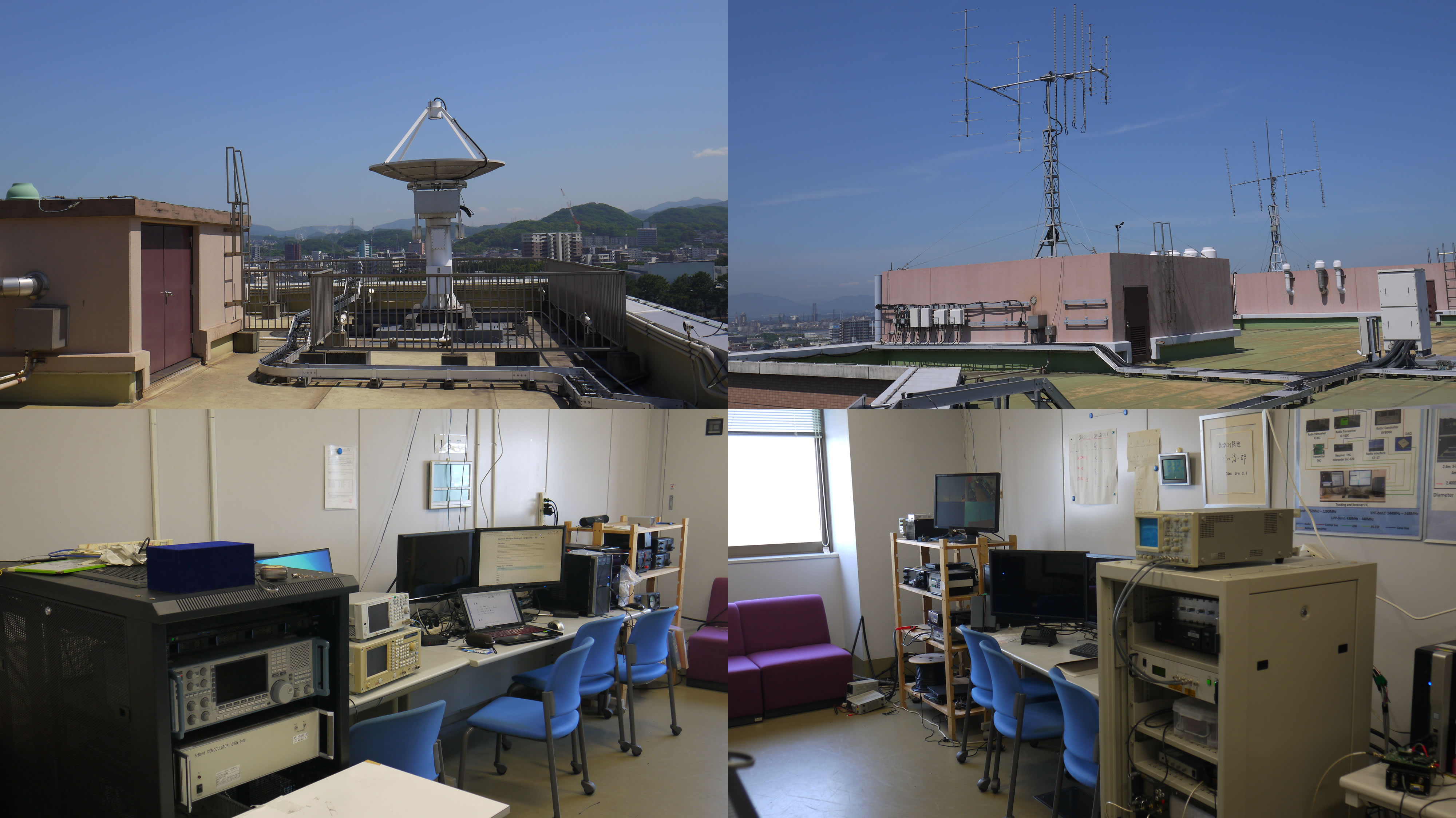 Ground station equipment (located in General Research Building 1)
The laboratory has a ground station and antenna for transmitting and receiving satellite data. The ground station and antenna are located respectively, on the 8th floor and rooftop of the General Research Building 1.